Here are our top five at home things to do for you and your family to enjoy this weekend! Make some memories!
For more great family events, see Oaklee's  calendar of events!
---
Mother's Day Tea Party – Mount Prospect Public Library

Saturday, May 09, 2:00 PM – 2:30 PM
For ages 3-7 and their families. Join us for a fun tea party storytime to celebrate the special women in our lives! Set your table for tea (or whatever snacks you fancy), and dress up if you wish. Miss Amy will share stories and rhymes while you sip. This program will be presented using Zoom. Participants must register and provide a working email address to receive the login information.
---
Virtual Spanish Storytime – Northbrook Public Library

Monday, May 11, 11:00 am – 11:30 am
Join us to explore the Spanish language with songs, stories, rhymes, and movement. Bilingual storytime is designed to provide English speakers with a brain-building dose of Spanish. Register on our website to get a link to the program. Register at: https://visit.northbrook.info/event/4260083
---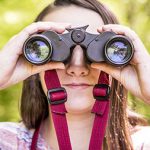 Facebook Field Trips – Elgin Public Museum

Elgin Public Museum of Natural History & Anthropology is closed during the Covid-19 shelter-in-place, but our Facebook page is always open! Check daily, Monday-Friday, as we present mini-lessons in a wide variety of natural history and anthropology topics, from dinosaur poop to Native American culture.
---
Bring The Zoo To You – Brookfield Zoo
For today's #BringingTheZooToYou chat we're headed to Tropic World: South America. Here we'll get a chance to see Raisin Sloth! Leave a question in the comments below and we'll try to answer it during the chat.
---
Museum of Science and Industry

Your curiosity of science doesn't stop when you leave MSI! The museum is providing hands-on science experiments for kids to try at home. Make your own tornado, create some cool slime and so much more.
---
Sponsored by: "Oaklee's Family Guide"
We will be thinking of (at home) things to do during this period of time. We hope it ends up being just a long snow day for all of us.