Here are our top five at home things to do for you and your family to enjoy this weekend! Make some memories!
For more great family events, see Oaklee's  calendar of events!
---
Virtual Storytime (All Ages) – Northbrook Public Library

Tuesday, May 05, 10:00 am – 10:15 am
Stories and songs for all ages! Register at https://visit.northbrook.info/event/4267022 to receive the link to our prerecorded storytime, which will be available to view for 24 hours. Once you have registered, please check your email on the morning of the program for a link.
---
Great Lakes Now Virtual Field Trip

Great Lakes Now brings along students on a virtual field trip to learn more about the importance of coastal wetlands, the danger of algal blooms and a deep dive into lake sturgeon. This experience is targeted for 6-8th grade, but is certainly not limited to this age group.
---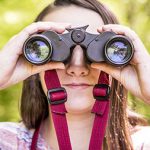 Powering the Planet: Renewable Energy – The Nature Conservancy

We use energy to power our lives every day—to boot up our computers, fuel our cars, charge our cell phones, flick on a light switch, and in a myriad of other ways. Join scientist Alex Wegmann as we embark on a Virtual Field Trip to explore a compelling question: How can we get the energy we need without harming nature?
---
Through Star Atlas, kids can explore over 60,000 stars, locate planets, and watch sunrises and solar eclipses. If you enter your location, you can see all the constellations that are visible in the night sky in your corner of the world.
---
Rock 'n' Kids is Rockin' at Home!

All the fun and none of the germs! We are excited to announce Registration for our Virtual Spring and Summer 2020 class sessions are now underway! You can also purchase our Rockin' At Home Class Set to be mailed directly to your home for more fun and learning! You can purchase this through our registration portal as well.
---
Sponsored by: "Oaklee's Family Guide"
We will be thinking of (at home) things to do during this period of time. We hope it ends up being just a long snow day for all of us.