Here are our top five at home things to do for you and your family to enjoy this weekend! Make some memories!
For more great family events, see Oaklee's  calendar of events!
---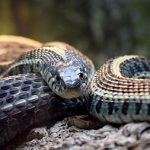 Video – Bringing The Zoo To You: Snakes & Camoflauge – Brookfield Zoo
Today's Bring The Zoo To You Facebook Live chat feature the very boopable Casper the leucistic ball python. As you might imagine, it's hard for Casper to camouflage herself well. But in this chat, we'll learn more about the importance of camouflage as well as meet some other snakes who find it a lot easier.
---
Learn How to Draw with Mo Willems
Author, illustrator, animator, and playwright Mo Willems is best known for his #1 New York Times bestselling picture books, which have been awarded three Caldecott Honors, two Theodor Geisel Medals, and five Geisel Honors from the American Library Association.
---
Live Webcam of Pandas – Zoo Atlanta
Giant Panda Wild Encounters If you've yearned to get closer to the animals via Webcam, now you can! Behind-the-scenes experiences with some of our wildest residents turn a trip to the Zoo into the chance of a lifetime.
---
Virtual Tour – Smithsonian National Museum of National History
The Smithsonian, National Museum of Natural History virtual tours allow visitors to take self-guided, room-by-room tours of select exhibits and areas within the museum from their desktop or mobile device.
---
Live Webcam of Sharks – Monterey Bay Aquarium
Sevengill sharks, leopard sharks, spiny dogfish and the elusive Pacific angel shark all dwell in our Monterey Bay Habitats exhibit — like they do just beyond our walls in the cold waters of the bay.
---
Sponsored by: "Oaklee's Family Guide"
We will be thinking of (at home) things to do during this period of time. We hope it ends up being just a long snow day for all of us.