Here are our top five at home things to do for you and your family to enjoy this weekend! Make some memories!
For more great family events, see Oaklee's  calendar of events!
---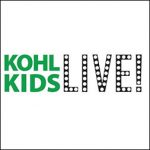 Kohl Kids Live: Friday Story Time and Wrap Up

Friday, June 26, 10:30 – 10:45 am
Join us every Friday at 10:30 AM on Facebook Live for a story time from a beloved children's book that supports one of our 17 interactive exhibits. Recap the past few days' deep dive into that exhibit and get a sneak peek at what's coming next week.
---
Juggling Funny Stories: Chris Fascione Family Program

Saturday, June 27, 10:30 am – 11:30 am
Chris Fascione presents a morning of comedic genius as he combines storytelling, mime-craft, and juggling into one entertaining extravaganza! Please register children only. Registration open now.
---
Weekend Storytime: Online Event – Skokie Public Library

Saturday, June 27, 10:30 am – 11:00 am
Weekend Storytime: Online Event Saturday, June 27, 2020 10:30 am – 11:00 am Join Ms. Meleesa for songs and stories. Sign up for this event and receive the Zoom meeting link here.
---
Facebook Video Premiere! Virtual Storytime with Karla Clark
Saturday, June 27, 11:00 am – 11:30 am
Kids (and your grown-ups) join us on our Facebook page on Saturday, June 27, at 11:00 a.m. for a special live Facebook video premiere with author Karla Clark, sharing her new picture book, "You Be Mommy" exclusively for The Book Stall!
---
Frisco Fred's Magic Show On Zoo

Saturday, June 27, 2:00 pm CDT
Comedy, magic, juggling and crazy stunts. Come join a ZOOM conference to experience a fun-filled, interactive family friendly show from the comfort of your living room. Fred's been traveling the world with his show for the past 40 years
---
Sponsored by: "Glenview Herald"
Hey, Glenview … we've got you covered! We just launched a new weekly paper in your town so check us out.