Here are our top five at home things to do for you and your family to enjoy this weekend! Make some memories!
For more great family events, see Oaklee's  calendar of events!
---
Virtual School Age Scavenger Hunts (grades K-3 w/adult) – Glenview Public Library

Sunday, August 23, 9:00 am
Join us for an online scavenger hunt. We'll post five categories on Facebook and ask you to find matching items. Take a picture of your items and send them to ysdepartment@glenviewpl.org and we'll share them on our social media.
---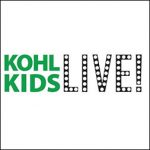 Kohl Kids Live: Monday Facebook Live Activity

Monday, August 24, 10:30 am
Join us every Monday at 10:30 AM on Facebook Live for a live presentation kicking off a weeklong deep dive into one of our 17 interactive exhibits. Bring the Museum home to your living room with Kohl Kids Live!
---
Virtual Anime Club – Wheaton Public Library

Tuesday, September 1, 6:00 pm – 7:00 pm
Are you into a specific show, or do you want to learn about a different genre? Come join in, and we'll discuss our personal favorites. Register with an email address to get details on how to join.
---
YMCA Strong Kids Virtual Fundraiser

August 23-24, 26-28 7:00 pm
The North Suburban YMCA's 14th Annual Ken and Alta Thiel Strong Kids Scholarship Fundraiser is not only going to look a lot different this year, it's going to last a full six days.
---
Virtual Meet-and-Greet with a Lincoln Park Zoo Animal

August 22, 10:00 am
Start your day with an intimate look at the fascinating animals living at Lincoln Park Zoo! During each meet-and-greet, you will join other guests and one of our animal curators on a journey to learn about a specific animal group—from their habits and diets to their individualized care and general personality traits.
---
Sponsored by:  Glenview Herald
Hey, Glenview … we've got you covered! We just launched a new weekly paper in your town so check us out.