Blue Moose Sports Camp
4335 Howard Avenue Western Springs, IL 60558
---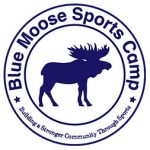 Remember the days when you would wake up, run over to your friends house and not come home until dinner? That is what I remember most about growing up in Western Springs. I would be out all day playing different games with my friends. We never sat in front of the TV, we always had a game to play whether we had a large group or if it was just a couple close friends. Children don't have that opportunity anymore, they have too many activities and distractions. In the day of technology and organized/competitive sports, children don't get the chance to just play!
Blue Moose Sports Camp was created to give children a place to stay active and play during the summer. It is important for children to be active. These are the years that they should be developing a love for fitness and their health. Blue Moose Sports Camp gives them the chance to enjoy simple games in a safe and fun environment. It is important for children to play!
4335, Howard Avenue, Western Springs, Illinois, 60558, United States.